1995-1999 Nissan Maxima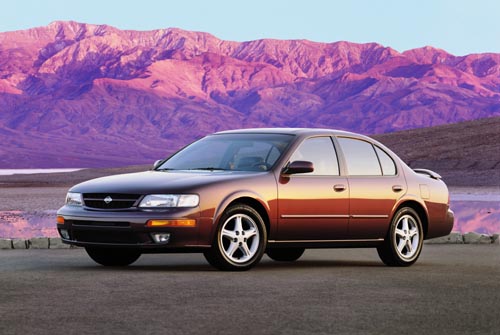 The car was redesigned again for 1995 as the A32. A new VQ30DE 190 hp (141 kW), 205 lb·ft (278 N·m) tq 3.0 L V6 was the only engine option for the North American market. The VQ30DE earned a first spot on the Ward's 10 Best Engines List, and the VQ has now been recognized consecutively for every year since its introduction (as of 2008, 14 years running). The independent rear suspension of the previous generation was replaced with a lighter and cheaper torsion bar solid axle system.
The Maxima's primary competitor, the Toyota Cressida, was discontinued after the 1992 model year, with Toyota touting the FWD Toyota Avalon, a stretched version of the Toyota Camry introduced in 1994, as its replacement.
---